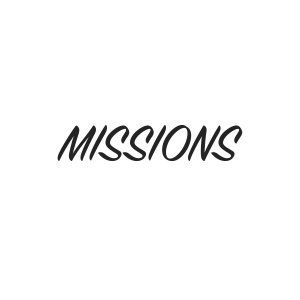 The mission field encompasses the whole world. From foreign countries or other states, to your neighborhood or even your household.
Our Pastor, John Higgins states: "Our desire is to equip the saints with information that will enable them to be a more accurate witness for Jesus."
The focus of the His Church Calvary Tri-City Missions ministry is to coordinate those who have committed themselves to the distant witnessing for Jesus with those who would seek to provide prayer and financial support for these witnesses.
Do you have a heart for the lost? Find out how you can be used by the Lord in this ministry, contact the church for more details.
"But ye shall receive power, after that the Holy Ghost is come upon you: and ye shall be witnesses unto me both in Jerusalem, and in all Judaea, and in Samaria, and unto the uttermost part of the earth."  Acts 1:8
"Go ye therefore, and teach all nations, baptizing them in the name of the Father, and of the Son, and of the Holy Ghost: Teaching them to observe all things whatsoever I have commanded you: and, lo, I am with you alway, even unto the end of the world. Amen."  Matthew 28:19-20