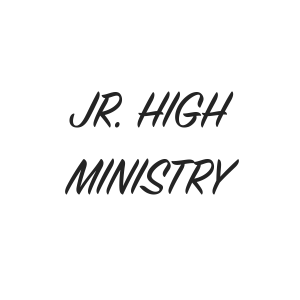 The Junior High School Youth Group is constantly striving to provide fun and effective youth activities, ranging from sleep-overs to concerts to mission trips into Mexico and beyond. We also believe it is important to train up this generation in the teachings of Jesus Christ, therefore we encourage our youth to take a step of faith and get involved.
Let Israel rejoice in their maker, let the children of Zion, be joyful in their king.  Psalm 149:2
I can't think of anything more important in life, than to tell someone about the love of God. A love so deep, that he gave his only begotten son to die on a cross, for the sins of the world. Our vision is to introduce young men and women to the God of creation that loves them and wants to have a personal relationship with them, all the days of their lives.
To do this, we will teach them:
To pray
How to recognize their spiritual gifts, and how to use them to glorify God.
How and where to search the scriptures for the answers to their questions about life.
To use Jesus as their example as to how they should live their lives.
We believe that our youth need to have consistency in their lives, and as adults, we should also be examples to them, by being faithful to the ministry he has given us to do, in the name of Jesus Christ, our Lord and savior.