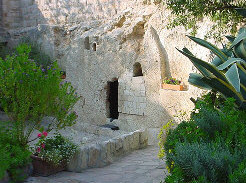 Join Us as we travel to Israel – 2020
Feb 3-14, 2020. There will be daily Bible studies at both Old and New Testament sites and a chance to meet with fellow believers in Jerusalem. It has been said that a trip to Israel is worth a year in seminary. Your faith will be enriched as you visit the places you've read about in the Bible. We are planning on going this June and would like to know how many would like to join us.
There will be at least several pastors traveling on this tour to teach Gods Word at each of the sites including Pastor John Higgins and Pastor Jeremy Higgins of Calvary Community Church in Cedar Rapids, Iowa and Pastor John Higgins of in Tempe, Arizona and Pastor Doug Warwick of Calvary Chapel Ahwatukee, Az.
Please email Pastor John and let him know if you are interested JJHiggins@Mac.com