Donate
Online Giving
Online Giving simplifies your contributions by reducing the number of checks you write to the church. No more last minute check writing as you are running out the door to attend worship service. This option also helps the church by ensuring consistent donations throughout the year, particularly in the usually lower-attended summer months.
"Every man according as he purposeth in his heart, so let him give; not grudgingly, or of necessity: for God loveth a cheerful giver."2 Corinthians 9:7
We are using eGiving to process your donations. Click on the button below to enter your donation.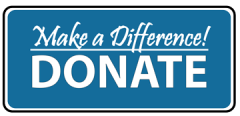 IMPORTANT – PLEASE NOTE: Once you have completed your donation, you will receive an email from eGiving detailing your donation. Please PRINT and SAVE this receipt for your tax records.