The Chronological Life Of Jesus
This is a verse by verse chronological study of Jesus' life and ministry. Jesus told us in Matthew 11:29, "learn of me … and you shall find rest unto your souls." Just as the death and resurrection of Jesus, give us salvation, the very events that God had prepared for Jesus to do will bring growth to our spirits and rest to our souls.
There are 273 different events that take place and are listed in the order they took place. A seeker of Jesus can pick and choose between the events or study them in order.
The courses are free, however, you will need to register in order to receive a password to hold your space in the studies.
Click the image below to go the the study resources at ……..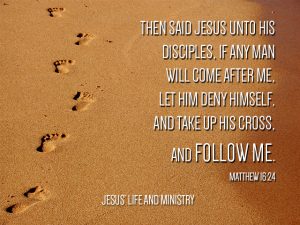 Donations

We hope that you have been blessed by these studies. We encourage you to help us cover our expenses to continue streaming live video broadcasts and reaching out to the world with the Gospel. May the Lord bless you. Click Here to Donate Now