Sunday 2016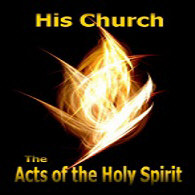 Study the beginnings of the church to see how the Holy Spirit used the apostles to build His Church and how, even to this day, the Holy Spirit equips believers to accomplish Jesus' instruction to be witnesses unto me both in Jerusalem, and in all Judaea, and in Samaria, and unto the uttermost part of the earth. (Acts 1:8)
Learn about the foundations that were laid along as the church began.
Learn how the church continues to copewith the struggles offalse teaching that crept into the church from the very beginning.
Sunday Morning Christmas 2016 John Higgins
Category : Sunday Morning
Hits : 8680
Christmas Morning 2016
Donations

We hope that you have been blessed by these studies. We encourage you to help us cover our expenses to continue streaming live video broadcasts and reaching out to the world with the Gospel. May the Lord bless you. Click Here to Donate Now