History
In 1991, Calvary Chapel Tri-City moved to the corner of Price (101 Freeway) and Southern Avenue in Tempe. This convenient location is easy to get to and provides a highly visible property in order to help us serve the Tri-City area and its residents.
May 17, 2018 Pastor John celebrated 50 years in the ministry.
About Pastor John Higgins
Pastor John Higgins is the Senior Pastor at His Church, Calvary Chapel Tri-City.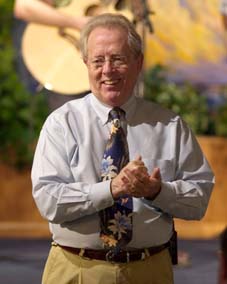 With a sincere concern for the lost, John, being used of the Lord, had a burden for the generation of hippies and surfers, and was used in the Jesus movement of the Holy Spirit that spread from the West Coast to the East Coast, bringing thousands of young people to Jesus Christ back in the 60's.
Today, John's desire to see the youth of this country come to know the Lord Jesus is still alive in his heart. This summer hundreds of teenagers will meet for a Youth Revival Crusade in Wilsey Kansas.
John is also using the internet and radio to spread God's Word throughout the country.
To watch or to listen to many of Pastor John's previous studies on salvation, redemption and the coming of our Lord Jesus Christ, please visit Radio Free Church